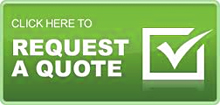 ESBEE MACHINERY PVT. LTD.
Address - Neelam Nagar Bldg. No. 06 Soc., Shop No 15, F- Wing,
Phase - 1, Near Navkar Furniture Shop, Mulund (E), Mumbai - 400081, Maharashtra, INDIA.
Tele. NO. - (022) 21632381 / 5369
Fax - (022) 21636603

Website -

www.rollerchains.in / www.conveyorchains.in
ACTIVITY :
We introduce our selves as one of the leading exporters of engineering goods.
We are Authorised Dealers for Rolon Transmission chains & Renold Transmission chains, Lovejoy Couplings.
We deal in mechanical, electrical, structural, casting & moulding products. We also deal in machineries as per client's design & requirements.
ABOUT OUR PERSONNEL :
Engineering Activities & Services :
We are a group of qualified & well experienced engineers with business management background. We have design abilities with expert technicians with capacity of producing the quality product to the customer's satisfaction.
QUALITY & SERVICE :
Execution of order is carried out by accepting & following the standards such as BS, BIS , ASTM , DIN , EN , SASO etc. with latest amendments.
With this we can assure of customers design & requirements.
Procurement of raw material is done by carrying out physical & chemical tests confirming to the standards.
Timely meetings & discussions between directors, managing staff & expert technicians about in process consignments helps to meet schedules
INSPECTION & QUALITY ASSURANCE :
We are aware of ISO 9001 Std. Qs. STD & quality is maintained through a procedure of sample inspection online inspection & final inspection.
Some times inspection is done by QA agencies on demand of the clients.
PACKAGING :
We give special attention to packaging which is of prime importance as per the product package requirements.