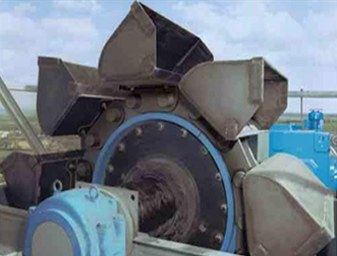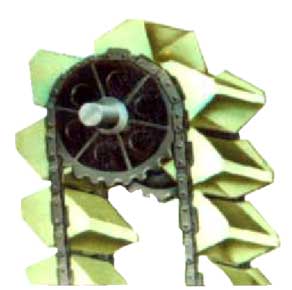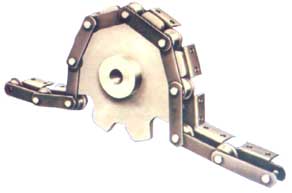 Conveying capacities of more than 1.110 m3fh
The closer bucket spacing and therefore close succession of buckets allows the realization of conveying capacities of more than 1.110 m~/h. In order to allow individual adaptation of the systems to the required conveying capacity, bucket widths from 400 to 2.,000 mm are available as single or double bucket elevator versions.

Conveying heights of more than 70m
The use of the high-strength BEUMER central chain is a secure basis to achieve even extreme conveying heights for vertical conveying of material. Depending on the combination of capacity and conveying height. the best chain and usable for every case of application is selected from four types of chains being available with keeping to the determined securities of the chains.

Long service life
The service life is increased essentially by chain bolts with a tough core and defined effective depth of hardening which thus assure an economical use. Maximum operating safety The proven machine components of the BEUMER bucket elevator technology form the basis for highly reliable systems and fault-free operations.